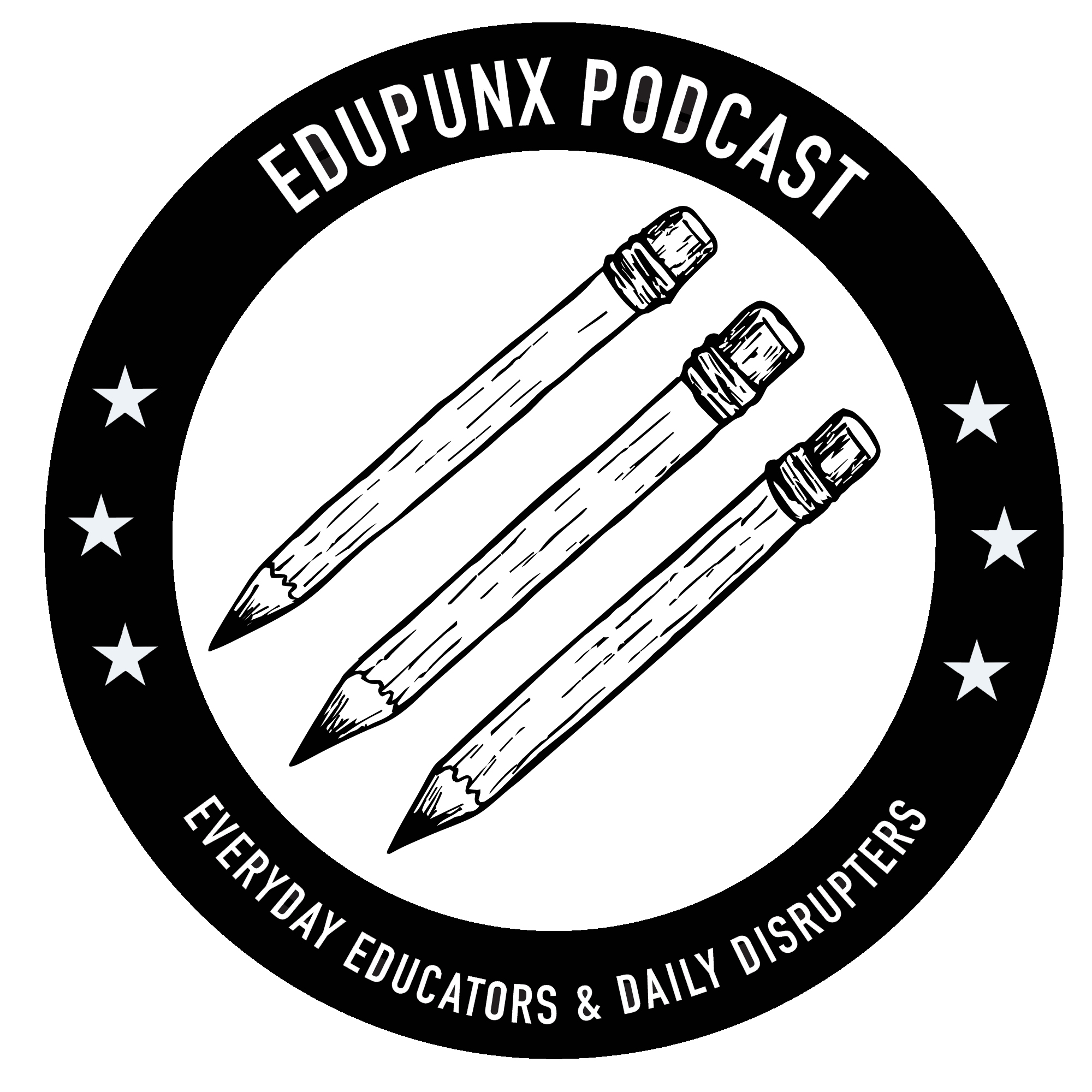 062: Allie Triglianos on Tattoos in Higher Ed & Femmes in Hardcore
WELCOME BACK TO THE EDUPUNX PODCAST
This week I chat with Allie Triglianos, who is a Residence Director at Rutgers. Allie has been in Residence Life for YEARS - and the experiences she has amassed along the way have given her a great perspective on how to support students from all walks of life. Allie is a VERY visibly tattooed professional, which plays a massive role in her relationships with students on her campus. It can also create interesting interactions with colleagues and administrators - but sometimes those folks surprise us in their levels of acceptance. We explore that in this episode. Allie also came up in the NY/NJ hardcore scene and has gone to great lengths to dedicate herself to the scene - we dig into this life of hers and how aging a bit changes our perspective on getting into the pit. Hope you enjoy this one!
MUSIC NOTE:
- This week you got to hear tunes from the new Community College LP, which is due out in March through Disposable America!
- We played the songs, "Novacaine," and 'Karaoke" on the episode this week - they're both super chill songs and if you like what you heard, visit disposable-america.com to snag yourself a cassette before the release in March.
- And in case you missed last week's episode on label owners, make sure you listen to that episode ASAP because it features Dustin Watson, who runs Disposable America.
THE ART OF SURVIVAL UPDATE
We've officially rebranded The Art of Survival and launched a revamping of our website - artissurvival.com! Check out the MANY resources we have available and please feel free to read our stories and share your own!
We are also excited to announce a brand new Patreon account - so if you would like to support our work, please check out your options of how to do so! Even $5/month can go a long way!
Check out the link here:
https://www.patreon.com/artofsurvival
And if you haven't noticed, we're dedicating ourselves to the music scene moving forward - so if your band/venue would like to work with us, please reach out!
THE CONNECTEDU NETWORK
- This week, you got to learn about the ConnectEDU Network, of which this podcast is now a contributing member!
- ConnectEDU Network connects the unique perspectives and expert insight of higher education through podcasting. If you're affiliated with higher education – from professor to director of marketing – you'll be able to find a podcast that fits your style. Our podcasts are produced and hosted by passionate and innovative members of the field, all fueled by the excitement of the future of higher education.
- You should check out all of the Network's content creators and podcasts right now if you're looking for some new education-based pods!
And you can now join our Facebook community by CLICKING HERE!